COURSE NAME : 20.01 The New Patient Orthodontic Exam-Parts 1-5
COURSE DESCRIPTION :
About this Course
This course trains the dental practitioner to comprehensively orthodontically examine a patient, regardless of the patient's age or desire for orthodontic treatment. The information from this exam is as important as examining a new patient for dental problems and periodontal issues if the practitioner wants to achieve the best result that will last a lifetime for the patient. Later courses in this series instruct the learner in what to do with this orthodontic exam information to benefit the patient. Most dentists and dental hygienists have not been trained in any orthodontic procedures and, consequently, cannot provide basic orthodontic care to patients, at a time when most individuals would like to improve their smile.
Contents of the New Patient Orthodontic Exam Course
Goal-The goal of this course is to train the learner in the steps of conducting a New Patient Orthodontic Exam. This exam is more comprehensive rather than just being focused on the occlusion. Before a decision is made about the treatment that a patient needs, the practitioner has to have a general idea about the overall orthodontic condition of the patient.
Objectives At the conclusion of this course the learner will:
Review with the patient general patient information

Examine the patient orthodontically

Develop a general idea about the treatment needs of the patient and case difficulty so that the practitioner will know when to observe the patient, treat the patient, or refer the patient to a specialist
1. Patient History and Interview
It is important to ask patients about their concerns, attitudes, expectations, dental history that might be orthodontically relevant, and growth status. The orthodontic exam includes facial skeletal patterns and profile, smile characteristics, habits, TMJ screening, periodontal health, and dental occlusal relationships.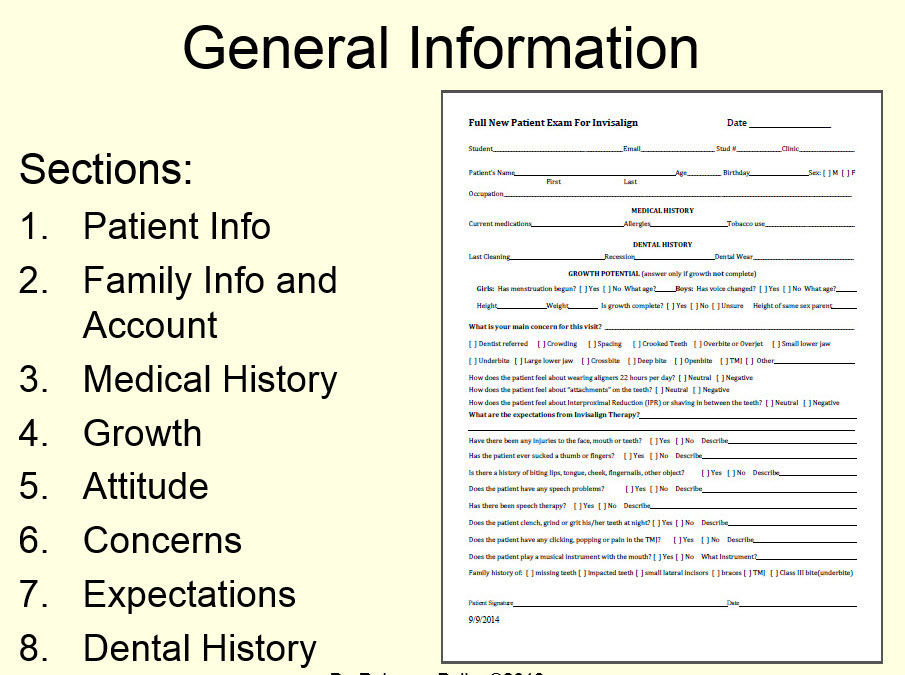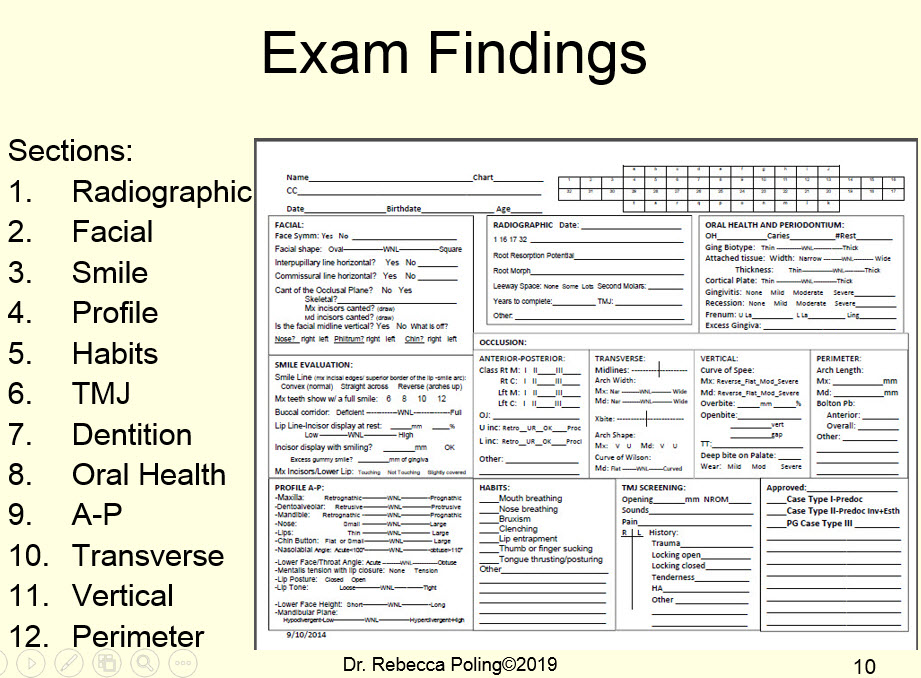 2. Radiographic Exam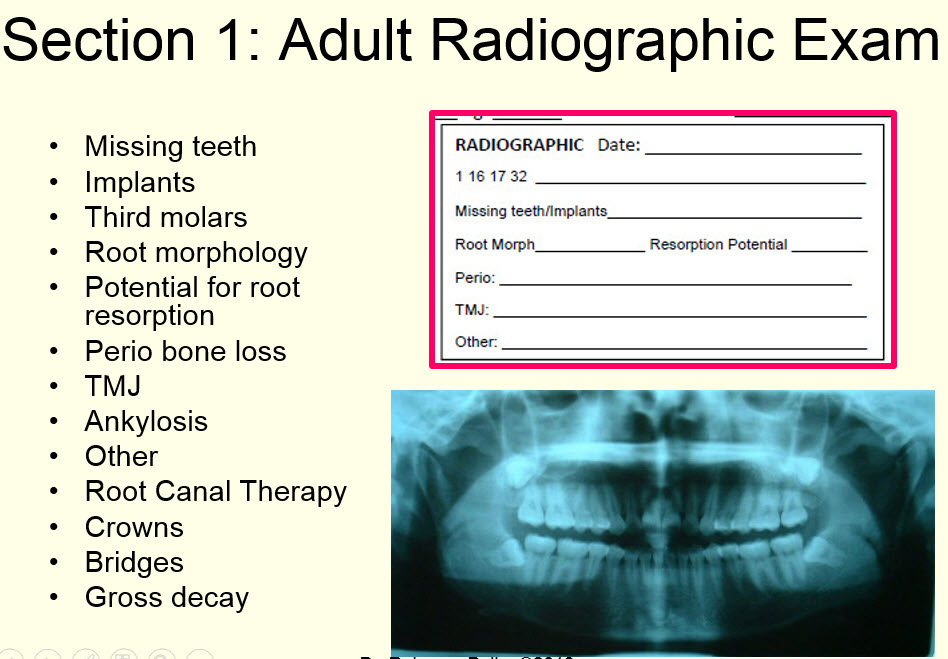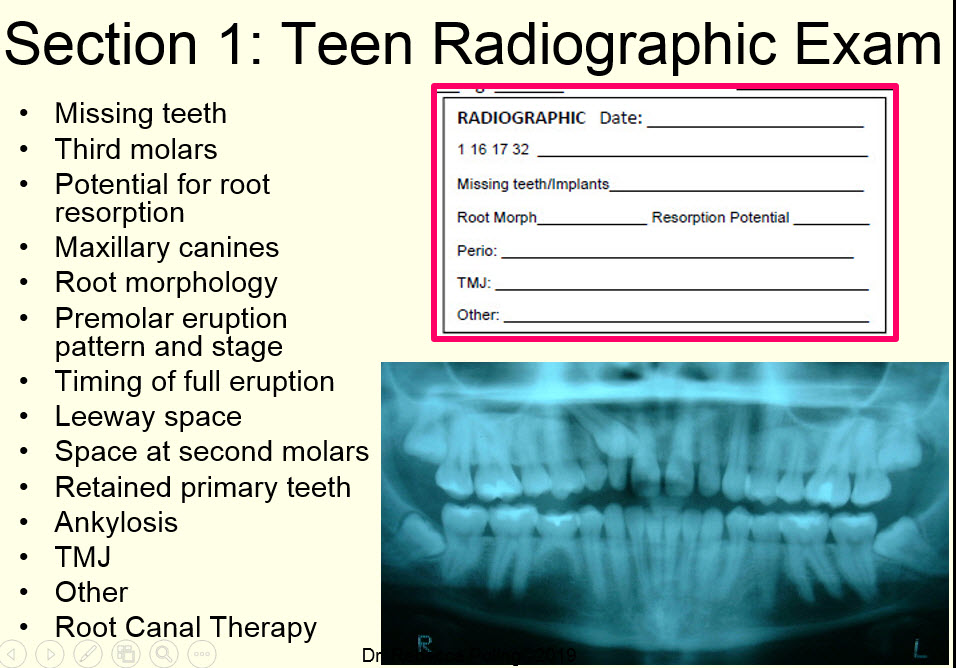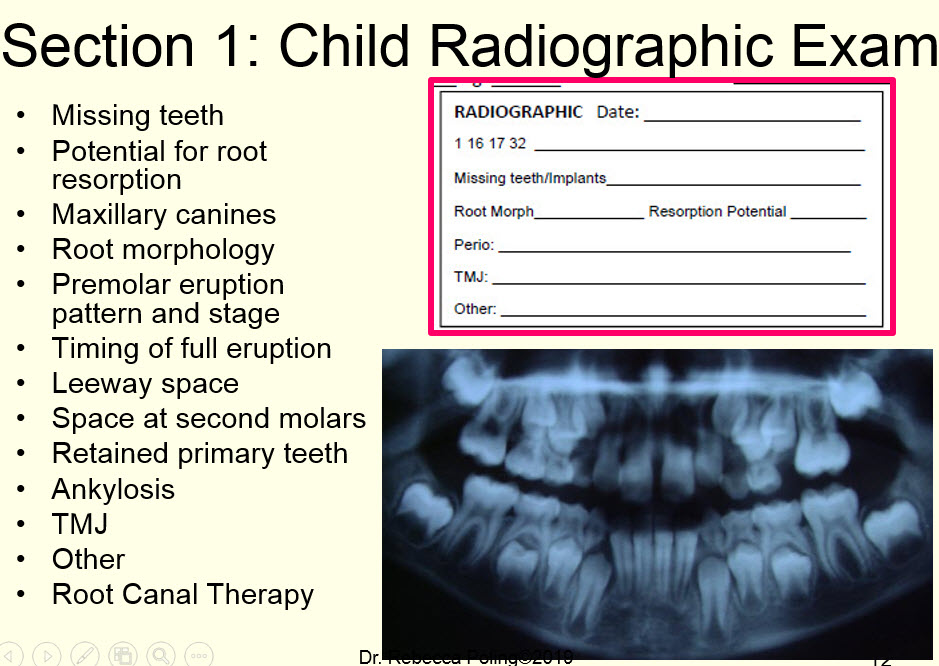 3. Facial, Smile, and Profile Exam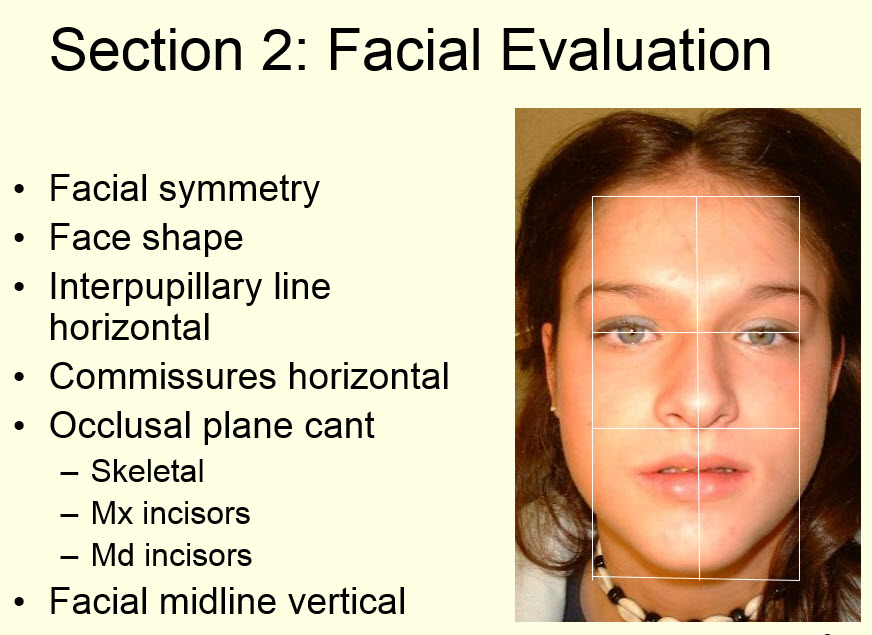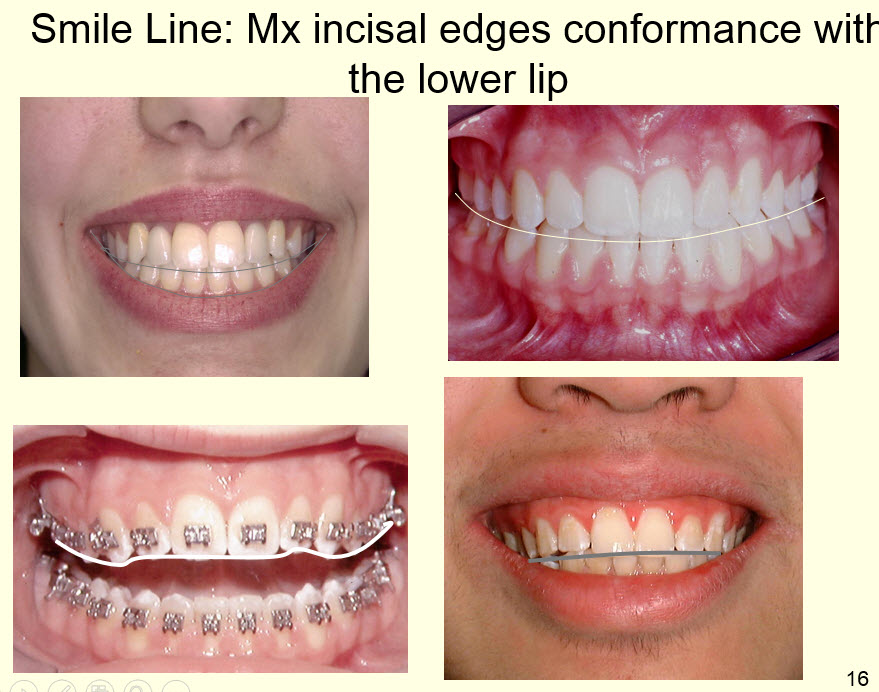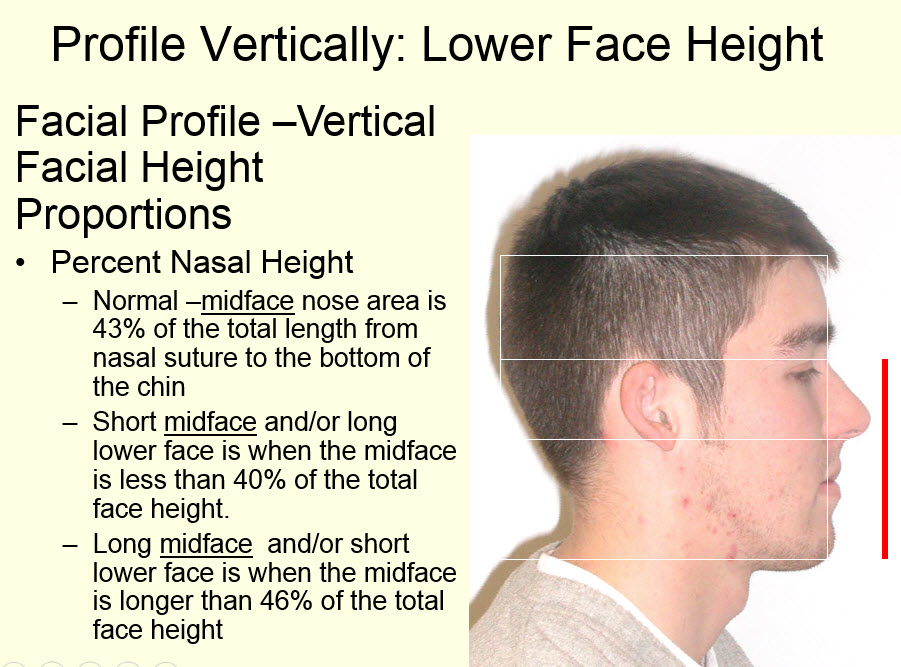 4. Dental, Periodontal, TMJ, Habits Exam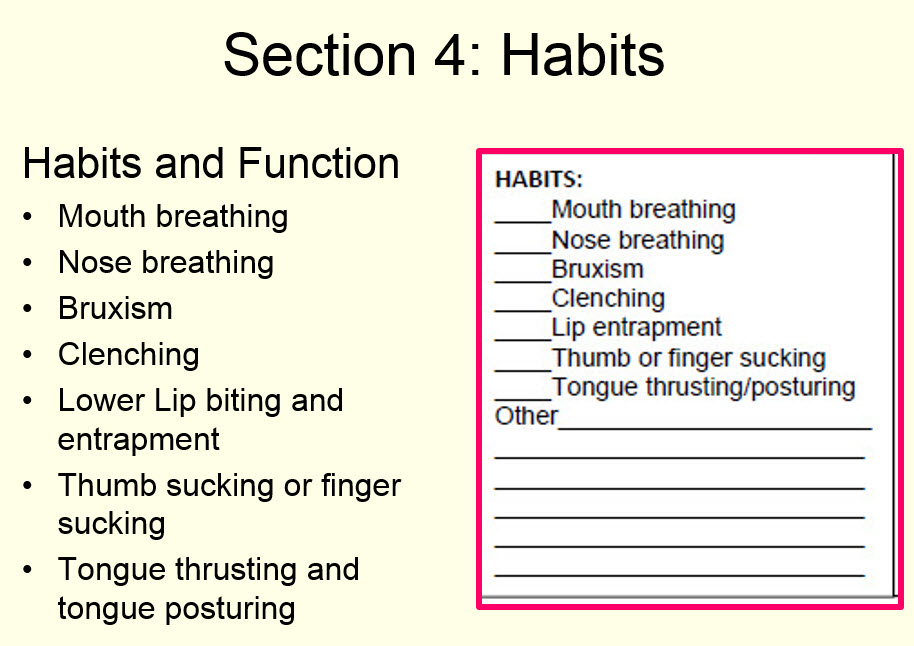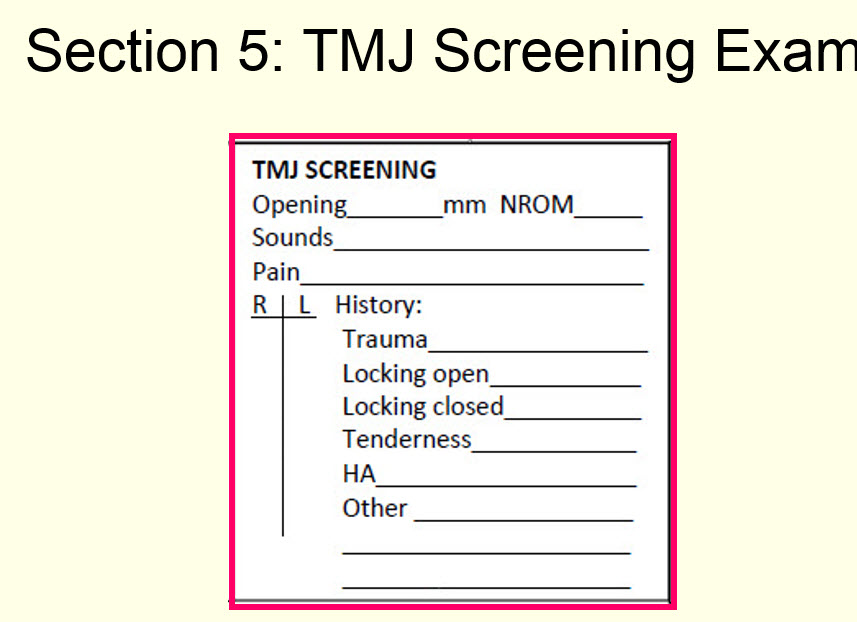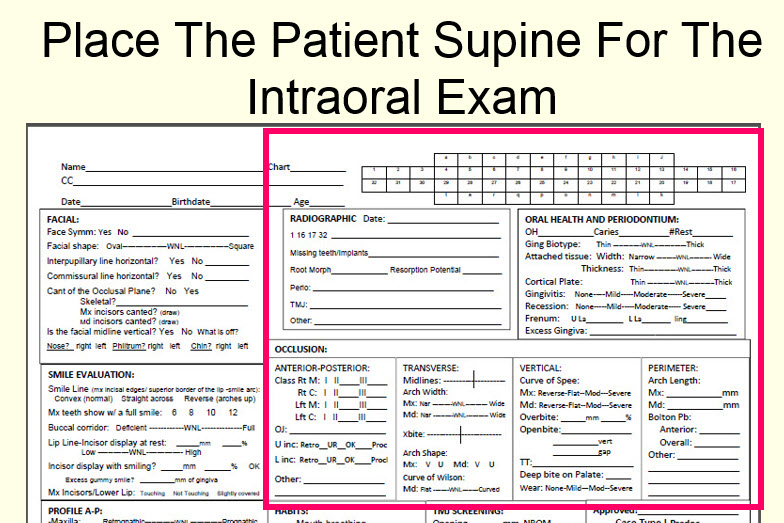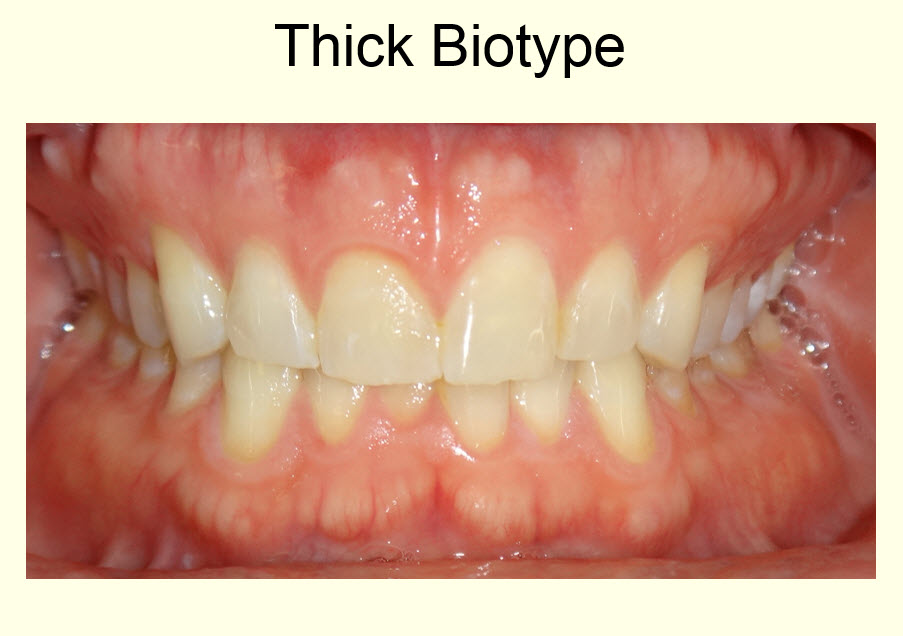 5. Orthodontic Dental Relationships Exam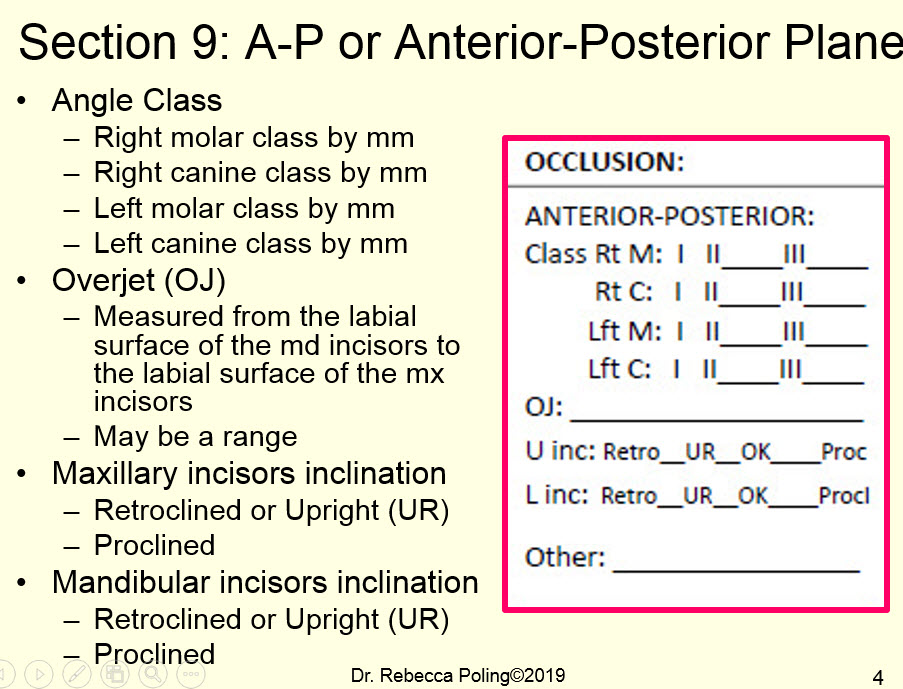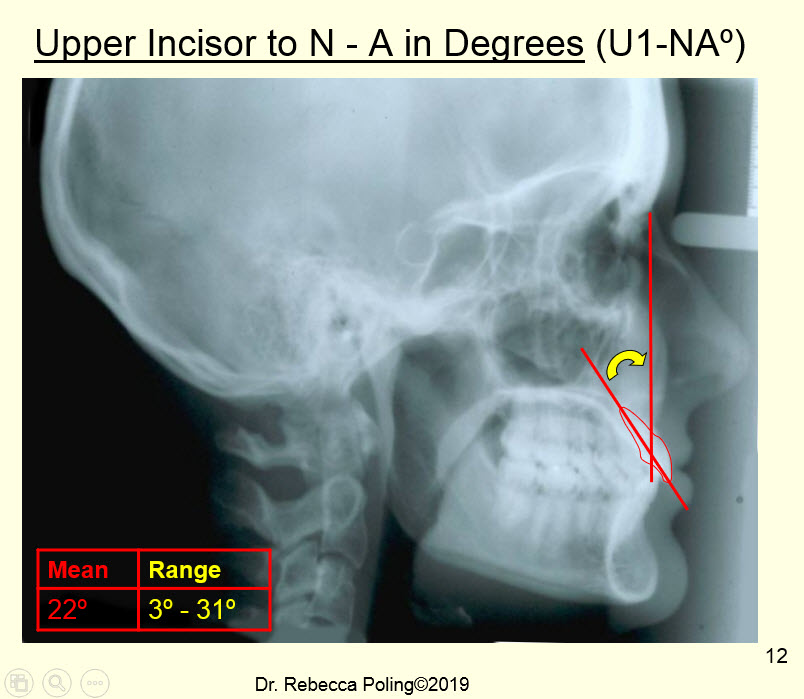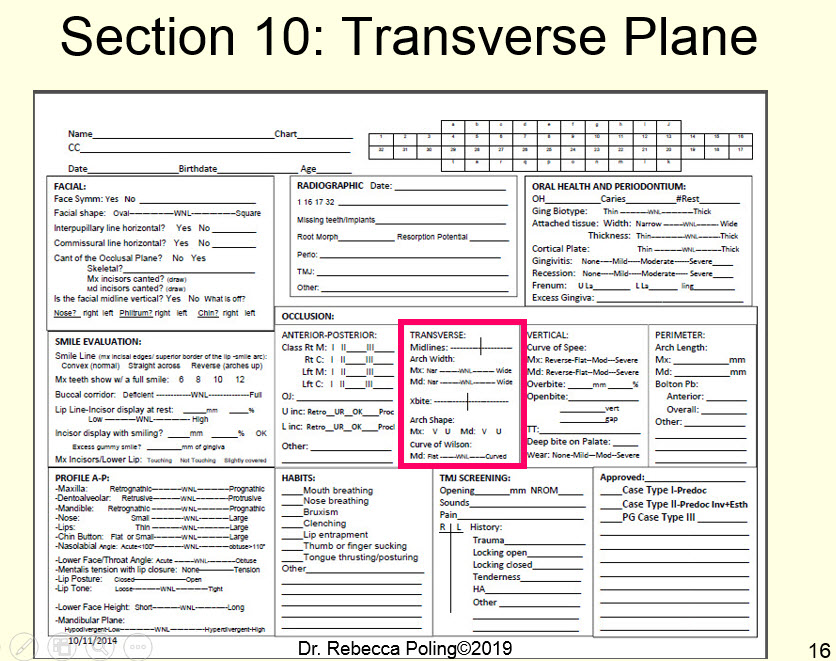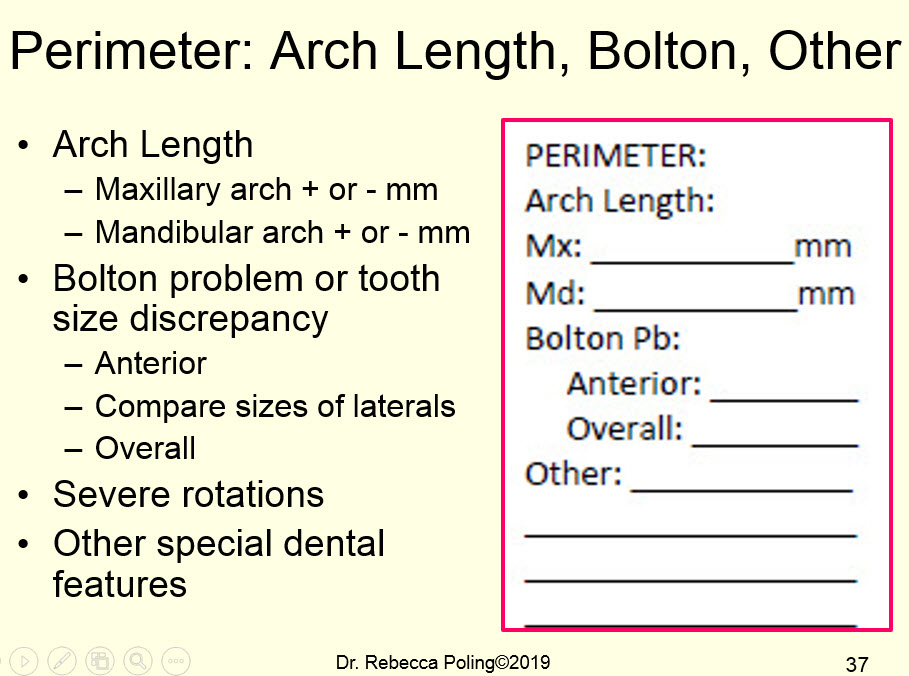 Sample paper forms are provided in this course so that the student learns how to note findings in a standardized written format so that clinical notes can be interpreted by other practitioners. The forms used in this course can be digitized when formatted into dental practice software.
Learning Activities of the Course
There are about 105 teaching quiz questions embedded in 5 Presentations that help the learner focus on the important concepts to be learned. There are also about 105 Knowledge Quiz questions in 5 Knowledge Quizzes that are designed to measure learning the objectives of the course.
SCORM Tracking of Each Student's Learning Activities and Recording on the Student Dashboard Report
Each student's learning activities such as correctly answering Presentation embedded quiz questions, Presentation viewing time, Knowledge Quiz completion time, Knowledge Quiz Score, and other learning data, are tracked so that a "learning analysis" can be done. This data documents student performance and reports it on the Student Dashboard as well as in the Gradebook. This tracking holds the student accountable for learning.
Who should take this course?
Every dental practitioner, dental hygienist, orthodontist, orthodontic assistant, and dental student should know how to examine a patient orthodontically to fully assess and understand the treatment needs of a patient. It is recommended that this clinical exam be performed directly on the patient, and then confirmed with accurate orthodontic records if orthodontic treatment is anticipated. It is critical that all children be examined orthodontically by the dentist and/or the dental hygienist since many serious dental problems can be prevented by early diagnosis and intervention.
This course is also recommended for dental assistants who desire to know more about orthodontic procedures. Ideally, dental students, dental hygiene students, dental assisting students and other dental practitioner students should be taught these procedures when in training.
Course Description Ended Here